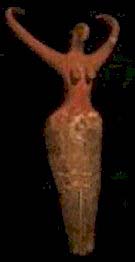 "You, who make angels stutter and mystics moan - congratulations for being here so well. It's not an easy gig, this thing called life. In fact, it's quite the ass-kicking experience. But oh, how you're living brilliantly anyway. Even when you think you've failed, the Universe stands in awe of you. Even when you forget who you are, blades of grass long to rub up against you. Even when you hide your gifts, the air aches to breathe you. In. Thank you for existing so perfectly."
- Sera Beak
These words are from one of my favorite authors, Sera Beck. She is one hot diva goddess with a very potent pen! She is now assisting in manifesting a REVEAL Conference this spring (May actually!) in New York City with Urban Zen. ( http://www.urbanzen.org/events/reveal-womens-conference-2011/ )
I would love to go myself... and wanted to share with you! But what caught my eye first are the awesome words of Sera Beck. Check out her book, The Red Book and look for her soon to be published Redvolution .
I'll share more with you soon!
Living in Love and Light!
Patsy